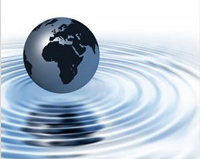 Environmental Considerations
It is the policy of Regency FCB (UK) Ltd to ensure that all our activities are, so far as is possible, sensitive to all issues relating to the protection of the environment.
Environmental considerations are taken into account in all purchasing decisions. All plant, equipment and materials used by Regency FCB (UK) Ltd are, to the best of our knowledge, environmentally friendly.
Good housekeeping is the duty of all employees, waste material is disposed of responsibly.
All Company vehicles are run on unleaded fuel or diesel.
This policy is under constant review and wherever possible more environmentally friendly products or methods of work will be introduced.
General Statement of Health & Safety Policy At Regency FCB (UK) Ltd we are committed to provide safe and healthy working conditions, equipment and systems of work for all employees and anyone else who may be affected by our work activities.
Regency FCB (UK) Ltd ensures that the relevant information, training and supervision is provided for this purpose to employees, sub contractors, clients and visitors to our workplace.
We manage our approach to Health & Safety through identifying, evaluating, controlling, monitoring and reviewing our operations continuously. We provide our employees with statutory and other safety equipment and ensure that all machinery is regularly inspected by qualified personnel.
All employees of Regency FCB (UK) Ltd take reasonable care for the Health & Safety of themselves and others who may be affected by their actions at work.
The allocation of duties, the responsibilities and organisation for safety matters, together with details of particular arrangements are set out in our Company Health & Safety Policy Manual. This is kept up to date and relevant to the changing needs of the business and is reviewed every twelve months.