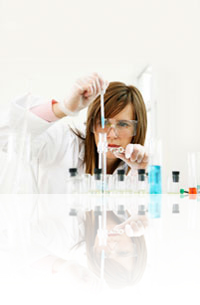 Our Products
Regency FCB (UK) Ltd provide a number of quality products, some of which are briefly described below, we can also offer services that will help you solve your industrial problems.
Dyestuffs
We have a vast range of colourants for use with textiles however many of these products can easily be used in other industrial applications. Regency FCB UK pride themselves on their knowledgeable technical staff and our laboratories are second to none with some of the most modern equipment within the field.
Textiles
The dyestuff types available are as follows:
Polyester: Disperse
Acetate / Triacetate: Disperse
Polyamide: Disperse
Wool / Polyamide: Acid levelling and milling
Wool / Polyamide: 1:2 metal complexes
Acrylic: Basic
Cotton: VAT (including pastes / liquids for printing and continuous dyeing)
Cotton: Reactive - Vinyl Sulphone
Cotton: Reactive - Bifunctional
Cotton: Reactive - Hot Dyeing
Cotton: Reactive - Monochlortriazine
Cotton: Direct
Cotton: Reactive Liquids (for printing purposes and inks)
Non-Textile
For non textile end uses, we also provide the INDICATOR range of dyes. These include products for food, lubricants, metal working fluids and detergents.
Auxiliaries
In addition to the specified product types, we also incur the technology and expertise to provide bespoke products. These will ultimately be manufactured to your specification and requirements. Please click here for more information.